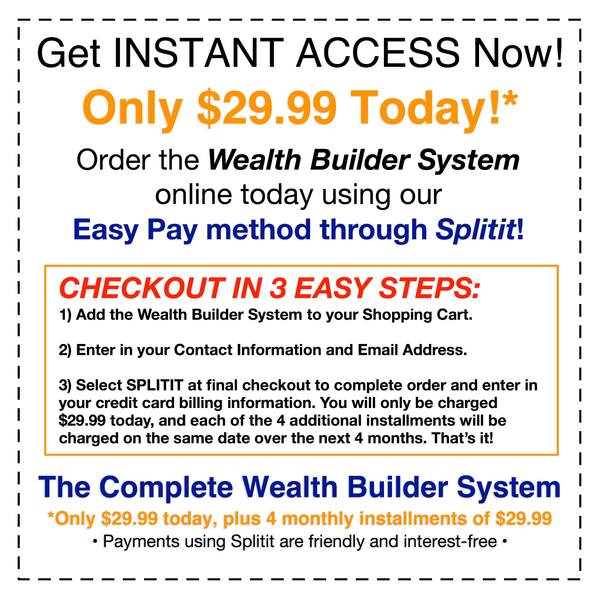 GSI's Complete Wealth Builder System -- Only $29.99 Today!
Regular price
$299.99
Sale price
$149.95
---
Don't forget about our 30-day 100% Money Back Guarantee:
If after 30 days, you are not completely satisfied with the ease and quality of this course, AND if you do not find that the debt reduction strategies alone will pay for this course at least 10 times over, AND if after reviewing the wealth building secrets, you are not completely satisfied that they will flood your retirement savings accounts with thousands of dollars that you would not have otherwise received apart from using our system, simply return it for a full "no-fuss, no questions asked" 100% refund.
The Great Start Initiative's Wealth Builder System includes:
Wealth Builder's System which will potentially save you thousands of dollars.
Easy to understand audio course lessons on how to eliminate debt and accelerate wealth.
PDF Workbook Companion Guide.
Investment Pro System - unlocking key wealth building secrets and securing your future with sound investment techniques.
Legacy Kit - PDF Guide and Power Point Teaching Aide - to give your children a head start in life and achieve their dreams!
---